Hire a
Virtual Assistant for Doctors, f
rom just $9/hour
Free up your time, get organized, and simplify your work day
.
Say Hello to Your Virtual Assistant for medical Practice
We provide medical and dental professionals with Healthcare Virtual Assistants (HVAs) to improve workflow, save time, and make more money by removing the burden of in-room EMR documentation and other back-office tasks.
Find Distant Medical Scribes (DMS)
to handle your charting or progress notes
General Medical Distant Assistants (GMDA)
to take care of your eligibility and benefits verifications
Distant New Patient Coordinator (DNPC)
to support your front desk staff and customer service
Clients (as of Dec. 2020)
So,
How can we assist you?
Virtual front desk
We can be your Executive Assistant handling business or personal tasks. 
Answering Phone Calls
Calls will no longer go unanswered and detailed descriptions of each patient interaction are recorded for your review.
Medical Transcription
Upload your recorded dictation to a secure cloud based file sharing service and have it transcribed into the patient's chart.
Billing
Our team of virtual assistants who handles outsourced medical billing can deliver convenient billing solutions efficiently, fitted according to your company's healthcare requirements and demands.. 
Virtual Medical Receptionist
Our healthcare virtual assistants can be connected to your current phone system and are able to make/receive calls just like they are sitting in your office. They can schedule patients, confirm appointments, call insurance companies + more.
Virtual Administrative Assistant
Our healthcare virtual assistants can help with administrative, back-office tasks in your office. We have clients that use their healthcare virtual assistants with:
referrals
authorizations
medical records management/strong>
medical billing
insurance verifications
and much more your website
Patient Scheduling and Re-confirmation
Our highly trained virtual medical assistants can take your referrals or calls, get your patients scheduled and call them a day or more before to remind them. Virtual medical assistants like us can even help them find their way and help them all show up for their appointments.. 
Insurance Pre-certification
Skilled virtual medical assistants check the patients' medical insurances if the procedures you're planning to do will be paid for, as each case is different. Our virtual medical assistants will check how much insurance will pay and what is due from your patient. And yes, you don't have to be on hold for thirty minutes after being transferred for the fourth time – our virtual medical assistants will handle all that for you..
Insurance Verification
Our virtual medical assistants can validate patient co-pay, benefit and deductible information, services covered by your plan and explain your financial obligations real time saving you all the time and hassle in calling your insurance personally.
Trained in over 50 tasks in-house

We Assist, virtually, Doctors who're too smart to be too busy
Doctors
Our team of healthcare and doctor Virtual assistant Services will walk with you in your search for the best person to represent your private practice.
Our Features
What Can a Virtual Medical Assistant Do For You?
As a physician, you are one of the most privileged citizens in society. The awe of discovering human anatomy in all its glory and the honor of being trusted with someone's life are not known to many. And with the prestige come responsibilities that are just as unique.
People may look at you from afar and experience either a sense of great admiration or envy but all they really see is the tip of the iceberg. Only you know how tough each day at work is. But it doesn't have to be this way. You can always use a pair of competent hands that will prove to be a great addition to your workforce.
The truth is that doctors are extremely busy professionals with a crazy work schedule. If you are one, you can relate to the fact that your job keeps you so busy that it's impossible to find the time to handle daily administrative tasks. Especially if you have a small private practice still in its early days, you may not be able to afford a full-time assistant yet. This is where a virtual medical assistant steps in.
What Can a Virtual Medical Assistant Do For Me?
Virtual medical assistants are professionals trained to help medical practitioners with daily, recurring tasks. A virtual medical assistant is a remote employee that doesn't sit with you in your clinic but at a remote (sometimes international) location. Here are some tasks you can delegate to your virtual medical assistant –
Taking phone calls
Inbox management
Managing appointments
Invoicing and billing
Maintaining patient database
Social media management
Back office support
Insurance verification and pre-certification
Your private practice is built on your reputation and hard work. But your success isn't limited to your medical skills. Your admin team is generally the first to have contact with your patients and maintain a steady line of communication with them. It is contact with your assistants that will impact client experience. Hire a virtual medical assistant to drive your word-of-mouth business and grow your practice with some much-needed support. Let's see how getting a VA on board can benefit your business.
Trained Virtual Assistants ready to go

Our healthcare virtual assistant workforce is based in India –the beautiful country known for a friendly, knowledgeable and hard-working labor force.
Our Features
All VA Plans Include 
Dedicated Assistant
Work with the same assistant every time. Add more assistants for free!
Back Up at 0 Cost
If your needs change or you need a replacement in the future, we're just an email away and will support you quickly.
 
Flexible Monthly Plans
you can downgrade or upgrade your plan. When you request a plan change, it will go into the following month. 
Information Security
Safe and Secure
Sockets Layer (SSL)
Our website uses the Secure Sockets Layer (SSL) protocol for all transactions.
2-step Authentication
We use 2-step authentication for inbox access and cloud storage.
From Dropbox to Office 365
Because our VAs are working for you, they're more than happy to use your whatever software you need them to.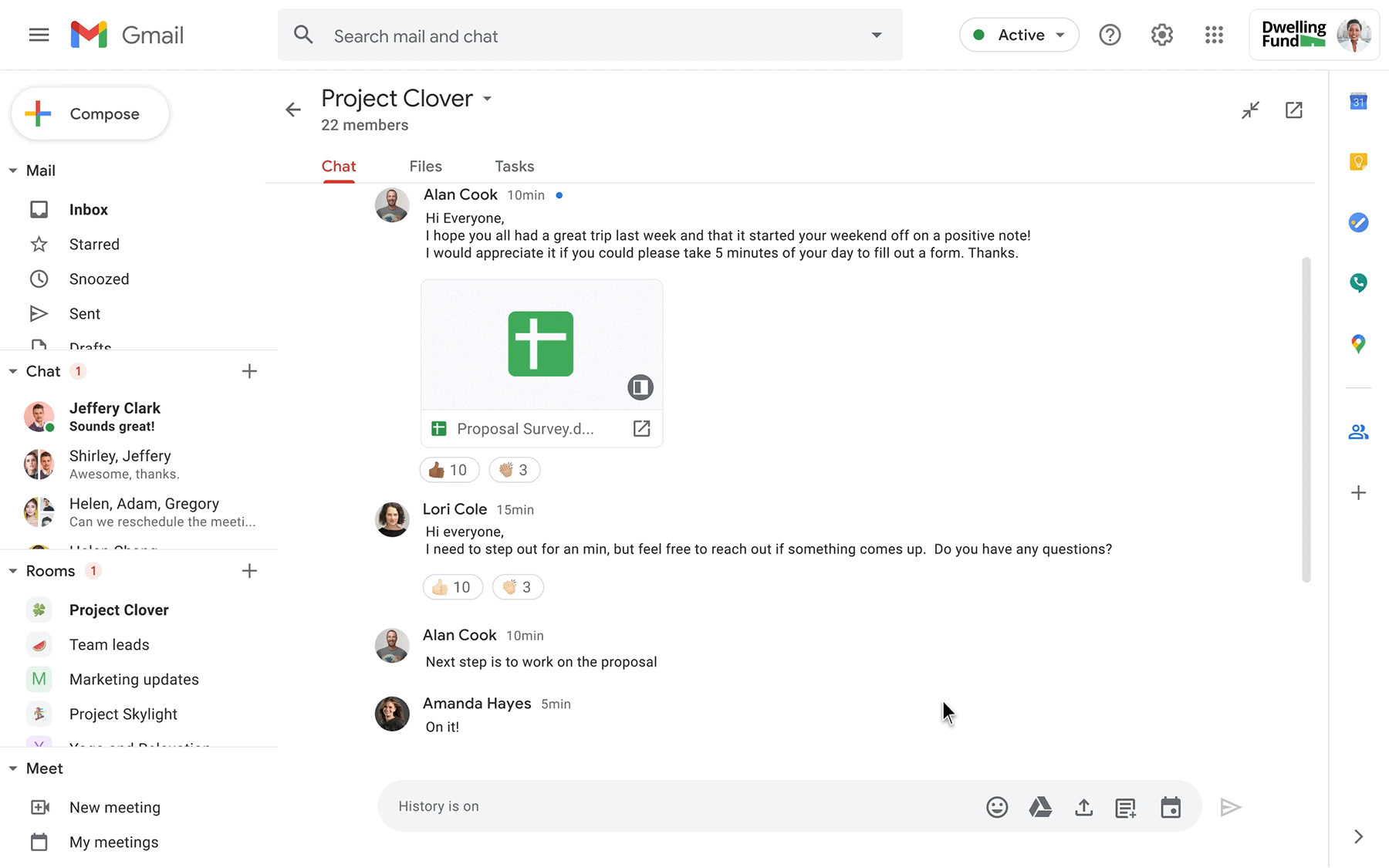 Cloud-Based Culture
We use Google Workspace (formerly gSuite)
All of our Virtual Assistants use Google's cloud-based G Suite apps and services, meaning together you can use:
Google Docs – for document collaboration
Gmail – for fast and efficient email
Hangouts – for video conferencing
Google Drive – for shared online storage
Hangouts – for video conferencing
Google Calendar – to see your upcoming schedule
NB: Let us know your choice of software and your VA will work accordingly.
1. Book Your Free Consultation
That's how we get the ball rolling. We'll get to know you and your business' needs, discuss how you like to work and the kind of qualities you're looking for in a VA.
2. We'll quickly choose you the perfect VA.
24 hrs all it takes and you'll have details of a handpicked VA with relevant experience, suitability and personality.
We Make Security & Privacy One of Our Top Priorities
Still Not Sure Which Plan Is Right for You?
We understand. 
What They're Saying
Customer Testimonials
The flyers which Ayush's team made were exactly as I wanted. Professional and affordable.
I wanted to build my ecommerce store and the no-obligation guidance worked so well. Not only cleared by confusion related to ecommerce platforms, the team has been fantastic in maintaining the site professionally.
You've always been available and you are my #1 go-to and that makes my life easier. I have the confidence that we'll get the quality of work that would be produced in-house….. Great infographics and things that have been models for internal work as examples through the network as templates of what a dollar buys
Email, Chat & Call Support
F.A.Q.
Frequently Asked Questions
What does a GMVA do?
A General Medical Virtual Assistant (GMVA) is a remote assistant who performs administrative tasks for healthcare practitioners similar to an on-site medical assistant. Some of their duties include Eligibility/Benefits verifications, answering the phones and prior authorizations to name a few.
How do I communicate with my MVA?
You can reach your Medical Virtual Assistant (as you are comfortable with) through Mail/Chat/Video Conferencing/Phone. Our assistants are available for all these communication methods. Much of the communication standards are dependent upon your systems and processes.
Do you comply with HIPAA policies?
Yes. We conduct HIPAA training for all MVAs as well as frequent auditing and continuing education for our VMS.
What are the qualifications of your Medical Virtual Assistants?
All our assistants are college graduates and/or Registered Nurses (RN). We do this for a multitude of reasons, but here are the main benefits for you:
They complete goals and objectives.
Professionals with at least 1 year experience
Good English communication and comprehension skills
Stable hard-wired internet connection with 10 mbps
Should have a backup
Computer/laptop
A conducive work station with white background
Webcam
Amenable to work 20-40 hours/week
Do I have control of my data?
Yes. Each of our MVA staff members has completed the HIPAA compliancy checklist to ensure that they are operating according to remote-access best practices according to Health and Human Services HIPAA Security Guide. We also guide you to only give access to what the VMA needs to accomplish their tasks. This reduces risks and improves your data security.
What kind of tasks can a Healthcare Virtual Assistant (HVA) handle?
Our HVAs can help with live charting, transcription, back-office tasks, phone calls, and more. Anything you can do on a computer, you can likely have one of our HVAs do the task.
For our clients that use their HVAs for admin, back-office tasks. They can do referrals, refill requests, faxing, phone calls, insurance verifications, prior authorizations, eligibility, call patients/insurance companies, and much more.
What is your current pricing structure?
Our pricing structure is simple! We offer flat-rate hourly pricing.
$9 per hour with no contracts, no minimums, and no setup/hidden fees.
The only additional (if needed) cost would be for our HIPAA-compliant Zoom video conferencing license. This will be used to connect via audio/video on your device with your HVA in a HIPAA-complaint setting.
HIPAA-compliant Zoom license costs $50 per month, with no contracts – directly through Zoom.
How can you save me money?
We specialize in saving you time and money! After all, time saved = more money in your pocket.
Think about this scenario: If you see 20 patients per day and spend at least two minutes in their chart, about 40 minutes of your day is spent charting. If you have a live virtual assistant completing your charts in-room, you could use that that extra time to see 2 more patients.
And if your approximate revenue is $70 per patient, you're now earning an extra $150 per day… which adds up to about $3,000 per month!
How do I track how many hours my MVA is performing?
We use time tracking software that they MVA logs into on each shift. We accurately track their time and if there are questions as to the amount of time they are submitting for each pay period, we also record screen shots of their computer at random times during their shift.
Where are you located?
SMB Centra operations are performed in India.
Are your MVA's home or office-based?
Our Medical Virtual Assistants work both at home and in our offices, dependent upon their location and comply with all remote-access HIPAA compliancy policies regardless of their work location..
Are your Medical Virtual Assistants familiar with my EHR software?
Yes and no. They understand what EHR is and may be familiar with a certain software, however they will need to be trained on your EHR software. Due to the large number of EHR solutions on the market, it is virtually impossible for our MVA's to know all of the different software out of the gate. Our MVA's have the capacity to learn and work with any and all EHR platforms.
How do I pay my MVA?
We send out invoices in two pay periods:
1 – 15th
16 – End of each Month
We will invoice you on the first business day after the end of each pay period. We recommend paying your invoice as soon as possible as we send the payment to your MVA as soon as we receive your payment.
How is the Healthcare Virtual Assistant being tracked and monitored?
We track and monitor all of our healthcare virtual assistants time using an online time tracking software. It tracks mouse and keyboard movements/activity.
They will only track their time for whatever direct work they are doing for you and will not track breaks according to your schedule.
You set the schedule with your healthcare virtual assistant on a weekly basis and the HVA will be there at those specified start/end times
Why are your Healthcare Virtual Assistants special?
Unlike other virtual assistant facilitators, our HVAs must go through a strict application and interview process before being selected. We ensure that our HVAs have a degree or certificate proving they have had training in a medical profession (ex: registered nurse or similar trained medical profession).
Our healthcare virtual assistants are also trained for about 4-weeks. This is just to give them a good foundation in how to navigate an EMR and type up a SOAP note.
You can utilize whatever EMR you may be using in your practice with your HVA.
What type of software or programs should I use while working with an HVA?
There are various ways to work with a healthcare virtual assistant, and what works for you depends on the tasks you need completed.
We recommend the following software for their efficiency and security, however our Healthcare Virtual Assistants® can certainly use whatever software you are currently using in your office:
• Practice Fusion EMR for health records
• Zoom or Google Meet w/G Suite for secure video conferencing software
• Google Drive w/G Suite, a HIPAA-compliant cloud storage service
• Updox for fax management
• RingCentral for VOIP, internet based phone system