Hire a
Virtual Assistant f
rom just $7/hour
Free up your time, get organized, and simplify your work day
.
You don't have to stress about unfinished tasks or worry about to-do list. Get a VA at the fraction of the cost of a full time executive assistant.
Data Entry and much more...
Clients (as of Dec. 2020)
So,
How can we assist you?
Admin
We can be your Executive Assistant handling business or personal tasks. 

Things like…
Writing
We love writing and we're good at it. From blogs to content for your site
Data Entry
From writing engaging tweets to updating your WordPress website, we can help
Research
Good research needs a bit of planning and a lot of time, so leave it to us
Selling
Assistants aren't just for admin, they can help you sell more too
Marketing + Social
From writing engaging tweets to updating your WordPress website, we can help
Trained in over 50 tasks in-house

We Assist, virtually, people who're too smart to be too busy
Doctors
Improve workflow, save time, and remove the burden of in-room EMR documentation & other back-office tasks.
Real Estate Professionals
Leverage admin and sales support that will propel your productivity and success.
High-Growth Startups
Gain the turnkey, process-driven support you need to scale successfully.
Business Owners
Streamline your admin, operations, and sales functions.
Dentists
A budget-savvy, secure & professional solution to dentists' needs to help operate a dental practice, virtually.
Executive Teams
Boost productivity with efficient admin support.
Entrepreneurs
Move forward with innovative roadmaps and plans
Small Business Owners
Optimize processes and save time at the right monthly price.
Financial advisors
Boost productivity with efficient admin support.
Authors & writers
Move forward with innovative roadmaps and plans
Non-profits
Optimize processes and save time at the right monthly price.
Real estate agents
Boost productivity with efficient admin support.
Academic
Professors, Researchers, and Grad Students Complete Time-Consuming Tasks Faster
PRs
Multi tasking, tech-savvy, efficient virtual assistant for PR and promotion.
and YOU
Boost productivity with efficient admin support.
Our Features
All Hosting Plans Include 
The new normal — working from home — has uncovered a new phenomenon called Zoom fatigue. You can't deny you're in separate locations when on a video call.
A virtual office gives everyone the sense of being in the same place
Virtual offices enable your team to work and socialize together in ways video calls can't.
Better yet, they will save you and your team time and money on travel while helping save the planet. Do we see some heroes in the house?
Second Life combines texting, VOIP, and Notepad-like features into a live video game world.
Setting up a suitable business space on your own can be time consuming and expensive. We provide the affordable solution that will help you establish a virtual presence, reduce your carbon foot print, and have fun doing it.
Your team will love you and the world will thank you – because we have proven it is easy being green!.
Compare the savings…

You can save up to 80% by hiring a VA

Let's do
Hourly Rate

Recruitment + HR

Training

Benefits (health, dental etc)

Overhead (equipment etc)

Payroll Tax

Absences (vacation, holiday etc)
When you
$20.00 per hour

$1.40 per hour (@ 7%)

$0.40 per hour (@ 2%)

$7.00 per hour (@ 35%)

$1.00 per hour (@ 5%)

$2.40 per hour (@ 12%)

$2.60 per hour (@ 13%)
Advantage SMB Centra
$7 per hour

Included

Included

Included

Included

Included

Included
Trained Virtual Assistants ready to go

Your VA is hand-picked, rigorously trained, and is ready to work for your business.

Our Features
All VA Plans Include 
Information Security
Safe and Secure
Sockets Layer (SSL)
Our website uses the Secure Sockets Layer (SSL) protocol for all transactions.
2-step Authentication
We use 2-step authentication for inbox access and cloud storage.
From Dropbox to Office 365
Because our VAs are working for you, they're more than happy to use your whatever software you need them to.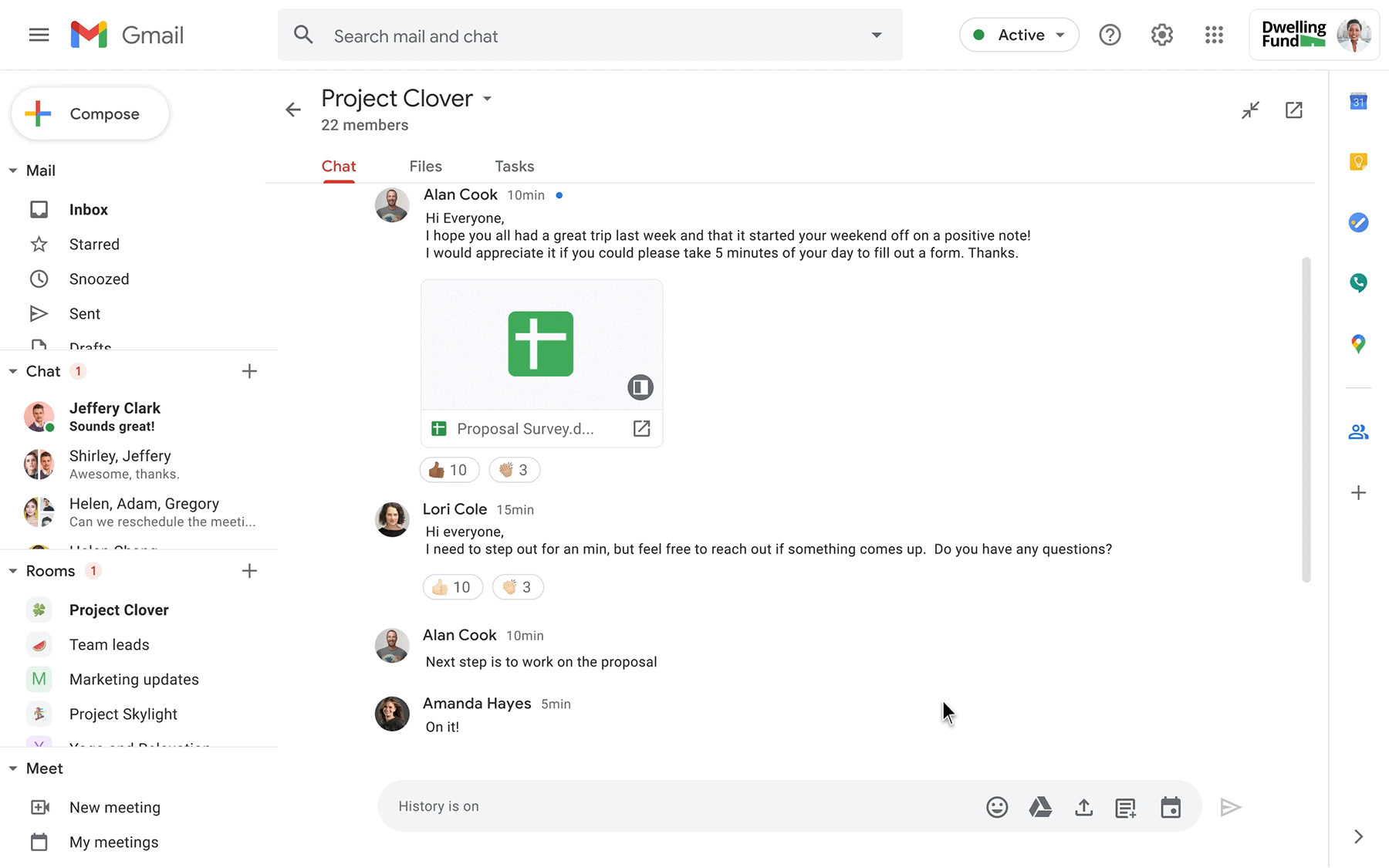 Cloud-Based Culture
We use Google Workspace (formerly gSuite)
All of our Virtual Assistants use Google's cloud-based G Suite apps and services, meaning together you can use:
Google Docs – for document collaboration
Gmail – for fast and efficient email
Hangouts – for video conferencing
Google Drive – for shared online storage
Hangouts – for video conferencing
Google Calendar – to see your upcoming schedule
Prefer any other software? Let us know your preference & your VA will work accordingly.
1. Book Your Free Consultation
That's how we get the ball rolling. We'll get to know you and your business' needs, discuss how you like to work and the kind of qualities you're looking for in a VA.
2. We'll quickly choose you the perfect VA.
24 hrs all it takes and you'll have details of a handpicked VA with relevant experience, suitability and personality.
3. Get started
Your VA starts working on your project. You get reports.
Pricing
Plans For Every Need
Full Time
Schedule up to 40/hrs a week, perfect for connecting with customers during business hours, or a few hours a day.
40 hours a week

No lock in contracts

Upgrade, Downgrade or cancel at any time
Double Shift
Need to cove two shifts? Schedule 80/hrs a week, and be there more often for your prospects & customers.
80 hours a week

No lock in contracts

Upgrade, Downgrade or cancel at any time
Days & Weekends
Busy evenings and weekends? or 18+/hrs a day? Schedule 128/hrs a week, and we'll be there for you.
128 hours a week

No lock in contracts.

Upgrade, Downgrade or cancel at any time
Still Not Sure Which Plan Is Right for You?
We understand. 
What They're Saying
Customer Testimonials
I've been working with Manya for over a year. She is incredibly professional, very punctual. She never misses a beat. I'm very glad to have found her and will continue to be using their VA services. Thank you so much!
My Insurance Agent VA follows up with clients for documents, data entry, social media prospecting, setting appointments, set up medical exams for clients, communicates with insurance companies for application completion. She is performing tasks which are vital to my business.
So far everything is doing good at the moment and I'm really happy. We didn't get a real client yet, all of them are still prospects but we are already getting responses and we did schedule 2 opponents already.
Email, Chat & Call Support
F.A.Q.
Frequently Asked Questions
How does the service work?
Prior to allocating Live Agents to your project, we undertake a full audit of your requirements & any systems or processes we need to put in place to ensure we best represent you and your company.
We have developed a process to help us collate all the information agents will need to answer the queries of your website's visitors correctly and efficiently; please do take some time to go through the questions and provide detailed answers to each. The more information we have, the better equipped we will be to service your website visitors.
Why should I hire chat agents for my website?
Many businesses don't have the staff available to have a real live person ready and available to answer incoming chats at all hours of the day. When you hire our team of highly trained chat agents your visitors will be able to chat live with a real live person when you or your staff are unavailable. You can have our agents answer all incoming chats or use our agents only when your staff is unavailable to answer. You set the schedule and we follow it!
Why is the pricng for hiring live chat agents so inexpensive?
We are able to offer pricing as low as $3 an hour because one agent can answer several chats from multiple companies at the same time. This is what keeps our pricing so low. You are sharing the cost of hiring a live chat agent with other companies also using the service.
How many chats will you accept from my website at the same time?
Our agents will answer up to 2 concurrent chats at a time.
How are your agents trained to be able to answer questions from my visitors about my products or services?
During the signup process you will be asked to provide information about your business. Think of it as FAQ's. You tell us what type of questions we can expect from your website visitors and provide the answers to those questions.
Our project managers will review your website and add any information we find pertinent to your business or service offering to the knowledge base. The knowledge base is basically a database of information about your business or service. This information is available to any agent that answers an incoming chat from your site.
This is an ongoing process. All of our agents are trained to add any additional information they learn about your business or service to your knowledge base. Typically within 5 to 10 days of starting the service our agents can answer most questions easily.
What if agents are unable to answer customers questions?
There will be times when our agents won't know the answer to a question being asked and we will need more information from you or your team.
In these cases our agents are trained to get the name, email and phone number from the visitor and explain to them that we will follow up with them as soon as possible regarding their question or issue.
If the issue is urgent we will contact you right away using the contact information you provided when signing up for the service. We can then add any information we learn during this process to the knowledge base for your site.
In the future if the same issue or question arises our agents will be prepared with the proper answer. Our agents are trained to get the correct information to your visitors. We never "guess" the answer.
Can agents proactively engage with visitors?
Absolutely – we will help you to setup triggers to automatically engage with visitors based on the page they are on.
We can work together to optimize engagement rate, and ensure the right message is sent at the right time.
What hours are the chat agents available?
Our agents are always available to answer chats on your behalf. We never close. We provide live answering services 24 hours a day, 7 days a week, 365 days a year.
Do I have to sign a long term contract?
No. You pay for the service on a monthly basis. There are no lengthy contracts to sign.
Do you charge for lead capture?
Currently we are only offering live answering in English due to demand. We will be adding more languages in the near future however as we continue to scale other languages.
Which languages do your agents speak?
No we never charge you for capturing a lead. We don't charge on a per lead basis, just the flat monthly rates outlined on this page.
Where are the Chat Agents based?
Our chat agents are mainly in India, and are always recruited and vetted by us. We do not outsource our hiring. The majority of our VA team are university educated and have previous customer service experience.