Get an 'Author Assistant'
 f
rom just $7/hour
We provide assistance to authors who would like to get their books published.
Say Hello to Your Live Healthcare Virtual Assistant®

As a budding or established authors, we understand that you do not have enough time in the day to complete your writing and the other marketing and admin tasks.
By hiring an author assistant, you get more time to focus on writing.
A real human assistant
We match you with a virtual assistant who will become part of every day team.
Support & Encouragement
An author assistant can the force to help overcome deadlines, bad days, and overwhelming situations.
Goat Setting & Follow Through
An assistant can keep track of tasks and keep you moving forward.
Virtual Assistant for Authors and Writers
How can we assist you?
Writing is intense — and often solo — work. You have to know everything about your topic. You spend hours staring at a computer screen. Authors have thousands of hours of research. Journalists and online writers have to keep up with what's current. Writing — whether it's a book, a blog, or a long form article — is intense, stressful work.
So maybe you need a little help?.
We have a wide variety of college-educated virtual assistants who have years of experience in supporting the work of authors and writers. Our virtual assistants are ready to assist you with everything from research to fact checking to proofreading and editing — so you can focus on the actual writing.
Clients (as of Dec. 2020)
So,
Virtual Assistant for Writers
Writing is heavy work. It requires intense concentration, a distraction-free environment, and enough energy left over to handle the administrative and business duties that come with making writing work. In other words, it helps to have someone on your side.
Enter the Virtual Assistant. These days, writers can do just about anything they want to do over the computer. They can sign contracts, find work, and deliver their writing electronically. That means that just about anything a writer can do, a VA can do.
But how does hiring a virtual assistant work for writers, and what does the process look like? Here's what you'll need to know.
Making Writing Easy With Our
Virtual Author Assistance Services
Research
Get professional assistance in the research that takes up too much of your drafting time.
Light Edits
Get "author assistant" with an extra pair of eyes; we identify spelling and grammatical errors-related issues (leaving the author's voice completely intact) that you need to iron out before it's ready.
Interview Subjects
Get interview subjects process streamlined. We will manage follow-up emails & requests for assets once interview is complete, so you don't have worry about chasing those down.
Online Presence
We keep on top of social media, maintaining a website, and — especially if you're an online writer — building up your brand.
Dealing with Amazon
We make your self-publishing efforts and Amazon best friends. Assign a VA to deal with Amazon while you focus on the bigger picture.
Marketing + Social
We handle your email, respond to fans, and interact with them on social media. We also take care of marketing tasks like social media management & scheduling new announcements online
Computer + Tech Help
In case you are tech-averse; we can handle your tech issues , from PDF, Docs to computer issues, can be invaluable.
Bookkeeping/Admin Tasks
To free yourself up for more content creation, assign us your Bookkeeping and other office administrative tasks with ease.
Book formatting
We format your eBook and paperback to the T.
Trained in over 50 tasks in-house

Author Virtual Assistant; With Time Saving Strategies
A real human assistant for your Author-ship
As an author, there's more to your day than just writing and publishing a book. Your virtual assistant can help you spend less time on the business side of being an author and more time writing your next book. Let your virtual assistant handle the behind-the-scenes work – getting books out to reviewers, sending and tracking blurb requests, creating a regular email newsletter, and so on – all those time-consuming tasks can be delegated to your virtual assistant..
Our Features
All Hosting Plans Include 
The new normal — working from home — has uncovered a new phenomenon called Zoom fatigue. You can't deny you're in separate locations when on a video call.
A virtual office gives everyone the sense of being in the same place
Virtual offices enable your team to work and socialize together in ways video calls can't.
Better yet, they will save you and your team time and money on travel while helping save the planet. Do we see some heroes in the house?
Second Life combines texting, VOIP, and Notepad-like features into a live video game world.
Setting up a suitable business space on your own can be time consuming and expensive. We provide the affordable solution that will help you establish a virtual presence, reduce your carbon foot print, and have fun doing it.
Your team will love you and the world will thank you – because we have proven it is easy being green!.
Trained Virtual Assistants ready to go

Your VA is hand-picked, rigorously trained, and is ready to work for your business.

Our Features
All Our Virtual Assistant for Author Plans Include 
Dedicated Assistant
Work with the same assistant every time. Add more assistants for free!
Back Up at 0 Cost
If your needs change or you need a replacement in the future, we're just an email away and will support you quickly.
 
Flexible Monthly Plans
You can downgrade or upgrade your plan. When you request a plan change, it will go into the following month. 
Information Security
Safe and Secure
Sockets Layer (SSL)
Our website uses the Secure Sockets Layer (SSL) protocol for all transactions.
2-step Authentication
We use 2-step authentication for inbox access and cloud storage.
From Dropbox to Office 365
Because our VAs are working for you, they're more than happy to use your whatever software you need them to.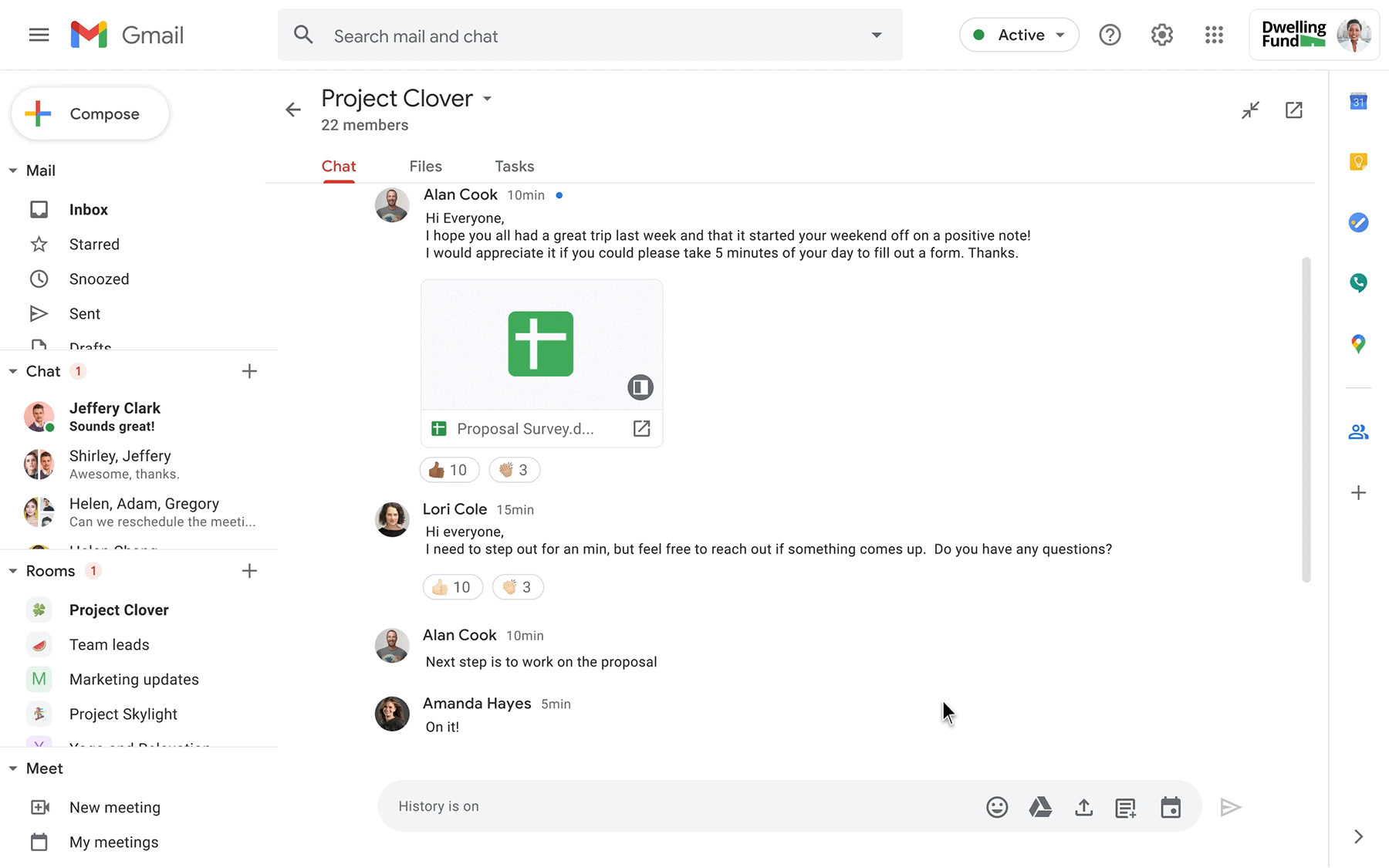 Cloud-Based Culture
We use Google Workspace (formerly gSuite)
All of our Virtual Assistants use Google's cloud-based G Suite apps and services, meaning together you can use:
Google Docs – for document collaboration
Gmail – for fast and efficient email
Hangouts – for video conferencing
Google Drive – for shared online storage
Hangouts – for video conferencing
Google Calendar – to see your upcoming schedule
NB: Let us know your choice of software and your VA will work accordingly.
1. Book Your Free Consultation
That's how we get the ball rolling. We'll get to know you and your business' needs, discuss how you like to work and the kind of qualities you're looking for in a VA.
2. We'll quickly choose you the perfect VA.
24 hrs all it takes and you'll have details of a handpicked VA with relevant experience, suitability and personality.
We Make Security & Privacy One of Our Top Priorities
Still Not Sure Which Plan Is Right for You?
We understand. 
What They're Saying
Customer Testimonials
The flyers which Ayush's team made were exactly as I wanted. Professional and affordable.
I wanted to build my ecommerce store and the no-obligation guidance worked so well. Not only cleared by confusion related to ecommerce platforms, the team has been fantastic in maintaining the site professionally.
You've always been available and you are my #1 go-to and that makes my life easier. I have the confidence that we'll get the quality of work that would be produced in-house….. Great infographics and things that have been models for internal work as examples through the network as templates of what a dollar buys
Email, Chat & Call Support
F.A.Q.
Frequently Asked Questions
How does the service work?
Prior to allocating Live Agents to your project, we undertake a full audit of your requirements & any systems or processes we need to put in place to ensure we best represent you and your company.
We have developed a process to help us collate all the information agents will need to answer the queries of your website's visitors correctly and efficiently; please do take some time to go through the questions and provide detailed answers to each. The more information we have, the better equipped we will be to service your website visitors.
Why should I hire chat agents for my website?
Many businesses don't have the staff available to have a real live person ready and available to answer incoming chats at all hours of the day. When you hire our team of highly trained chat agents your visitors will be able to chat live with a real live person when you or your staff are unavailable. You can have our agents answer all incoming chats or use our agents only when your staff is unavailable to answer. You set the schedule and we follow it!
What is the pricing for hiring live chat agents?
$1 an hour – 24X7-365 (168 hours a week) – $728/month
$1.10 an hour – Evenings and Weekends (128 hours a week) – $610/month
$1.50 an hour – Double-Shift (80 hours a week) – $520/month
$2.20 an hour – Full-time (40 hours a week) – $380/month
$3.00 an hour – Part-time (10 hours a week) – $129/month
Why is the pricng for hiring live chat agents so inexpensive?
We are able to offer pricing as low as $1 an hour because one agent can answer several chats from multiple companies at the same time. This is what keeps our pricing so low. You are sharing the cost of hiring a live chat agent with other companies also using the service.
How many chats will you accept from my website at the same time?
Our agents will answer up to 2 concurrent chats at a time.
How are your agents trained to be able to answer questions from my visitors about my products or services?
During the signup process you will be asked to provide information about your business. Think of it as FAQ's. You tell us what type of questions we can expect from your website visitors and provide the answers to those questions.
Our project managers will review your website and add any information we find pertinent to your business or service offering to the knowledge base. The knowledge base is basically a database of information about your business or service. This information is available to any agent that answers an incoming chat from your site.
This is an ongoing process. All of our agents are trained to add any additional information they learn about your business or service to your knowledge base. Typically within 5 to 10 days of starting the service our agents can answer most questions easily.
What if agents are unable to answer customers questions?
There will be times when our agents won't know the answer to a question being asked and we will need more information from you or your team.
In these cases our agents are trained to get the name, email and phone number from the visitor and explain to them that we will follow up with them as soon as possible regarding their question or issue.
If the issue is urgent we will contact you right away using the contact information you provided when signing up for the service. We can then add any information we learn during this process to the knowledge base for your site.
In the future if the same issue or question arises our agents will be prepared with the proper answer. Our agents are trained to get the correct information to your visitors. We never "guess" the answer.
Can agents proactively engage with visitors?
Absolutely – we will help you to setup triggers to automatically engage with visitors based on the page they are on.
We can work together to optimize engagement rate, and ensure the right message is sent at the right time.
What hours are the chat agents available?
Our agents are always available to answer chats on your behalf. We never close. We provide live answering services 24 hours a day, 7 days a week, 365 days a year.
Do I have to sign a long term contract?
No. You pay for the service on a monthly basis. There are no lengthy contracts to sign.
Do you charge for lead capture?
Currently we are only offering live answering in English due to demand. We will be adding more languages in the near future however as we continue to scale other languages.
Which languages do your agents speak?
No we never charge you for capturing a lead. We don't charge on a per lead basis, just the flat monthly rates outlined on this page.
Where are the Chat Agents based?
Our chat agents are mainly in India, and are always recruited and vetted by us. We do not outsource our hiring. The majority of our VA team are university educated and have previous customer service experience.